We have a variety of different unworn and pre-owned Rolex Datejust models available at Chronofinder Ltd. One question that we are always asked is "What is the difference between a Datejust II and a Datejust 41?"
We are going to compare the two in this blog post to try and help clear up any questions you may have before buying a Rolex Datejust.
To kick things off we will take a look at the key similarities between the two watches. Its a common misconception that the Datejust II is slightly bigger than its older brother, the Datejust 41. In fact, both watches have a diameter of 41mm, making them a real presence on the wrist of the wearer.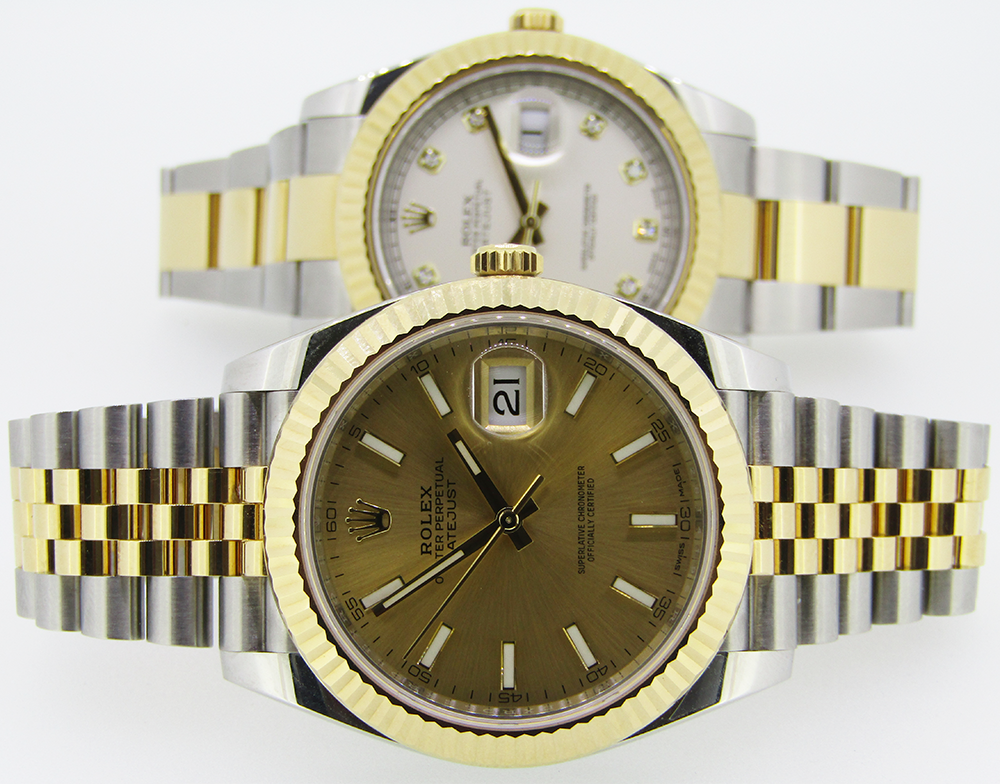 It is an easy mistake to make, as when comparing the two watches side by side the white gold fluted bezel of the Datejust II does appear slightly bigger. The newer model, the Datejust 41 has a slightly sleeker, more elegant look.
The majority of the two models are the same. They have the same screw down twinlock crown ensuring water resistance up to 100 meters/330 feet. The magnifying cyclops above the date wheel and scratch resistant sapphire crystal are also both the same.
Despite these similarities, there are also a number of things that can be used to differentiate between the two.
First of all, there is a much broader range of dial colours and metal types available on the Datejust 41. The Datejust II was produced in stainless steel, stainless steel with a white gold bezel and stainless steel and yellow gold. The Datejust 41 however has the addition of the stainless steel and rose gold case, opening up a broad range of different dial options.
Another welcome addition to the Datejust 41 was the introduction of the jubilee bracelet option. The Datejust II was never produced with the jubilee bracelet, only oyster. A lot of people prefer the jubilee bracelet as it is made up of many more links than an oyster, with some saying this gives it a more comfortable fit, however it really comes down to personal preference.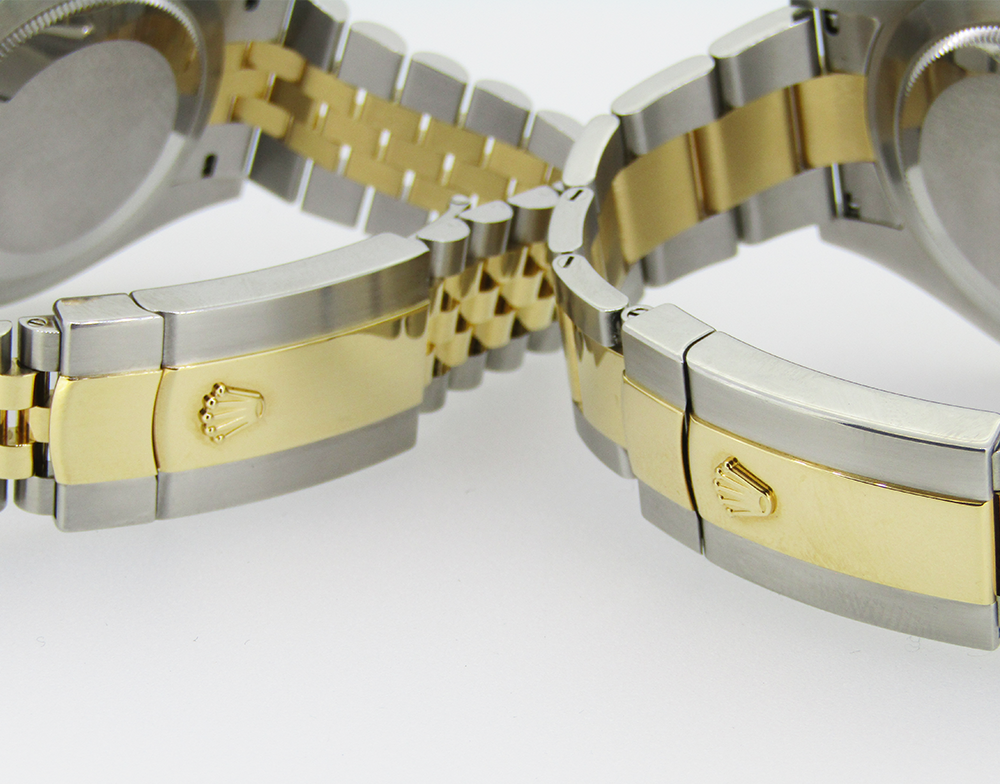 These changes are all purely cosmetic. The biggest difference between these two stunning Rolex models is the movement. The discontinued Datejust II was powered by the Rolex calibre 3136 movement, whilst its big brother, the Datejust 41 runs on a calibre 3235 movement.
To sum up, both the Datejust II and Datejust 41 models have been crafted with amazing workmanship and breathtaking detail making the both of them exquisite timepieces in their own right.
If you are considering buying one of the two it comes down to personal preference and we would suggest taking the time to try both on and seeing which you find more comfortable. If you'd like to do this, please book an appointment by contacting a member of our team on the details found here and we'd be happy to help you through the process of buying a Rolex watch.